Close this window to return to Lucerne Valley Website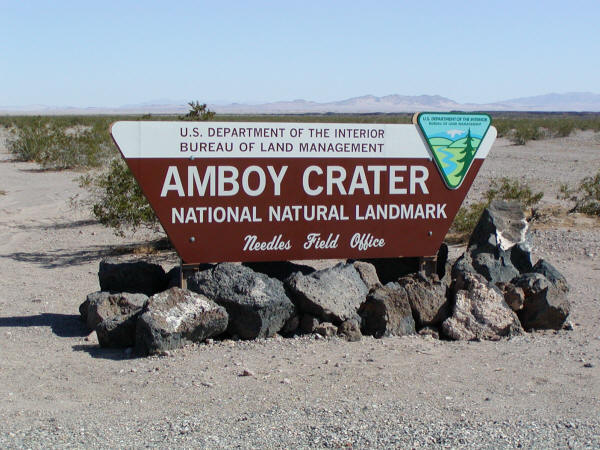 Welcome to Amboy Crater. This scenic geological area is a short drive from Lucerne Valley and is just off the historic route 66. It is located approximately 1 hour 15 minutes from Barstow or Needles. From the west: Take I-40 to the Ludlow exit. Then take the National Trails Highway (Route 66) southeast towards Amboy. This is one of the more interesting sections of Route 66. You'll feel like you've stepped back in time.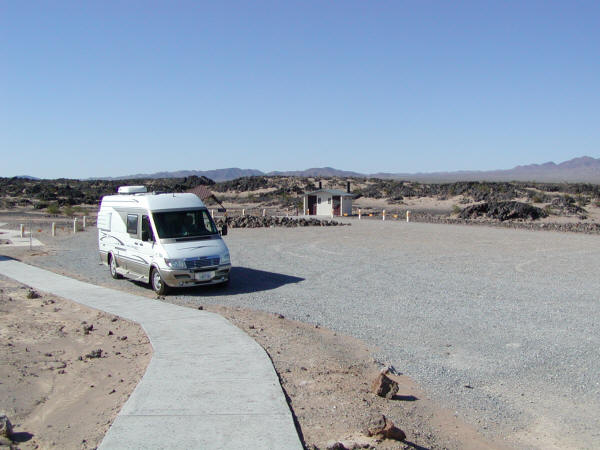 There is a very good gravel access road and a nice parking area with handicap access and clean restrooms.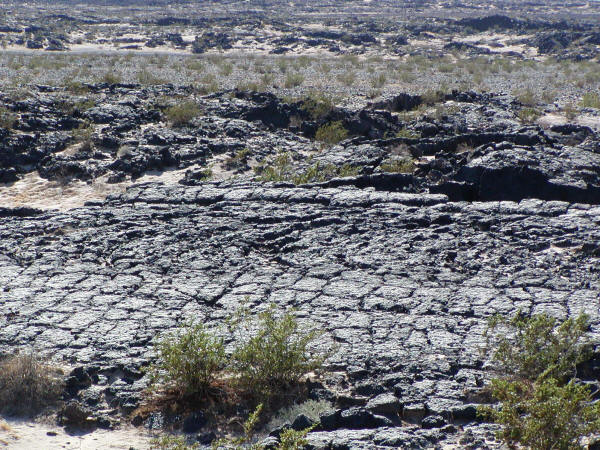 This area was at one time a very active volcanic field.

Amboy Crater, formed of ash and cinders, is 250 feet high and 1,500 feet in diameter. It is situated in one of the youngest volcanic fields in the United States.
The most recent eruption of Amboy Crater was approximately 10,000 years ago.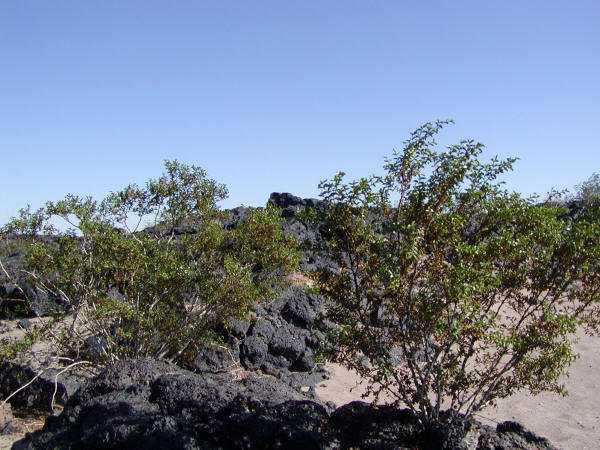 Photographers love this area in the spring. The crater and surrounding area provides a backdrop of healthy creosote, desert lilies, pink primroses, and purple sand verbena

If the hike to the crater doesn't appeal to you, an ADA compliant shaded platform providing a scenic view of the crater is located 250 feet from the day use area.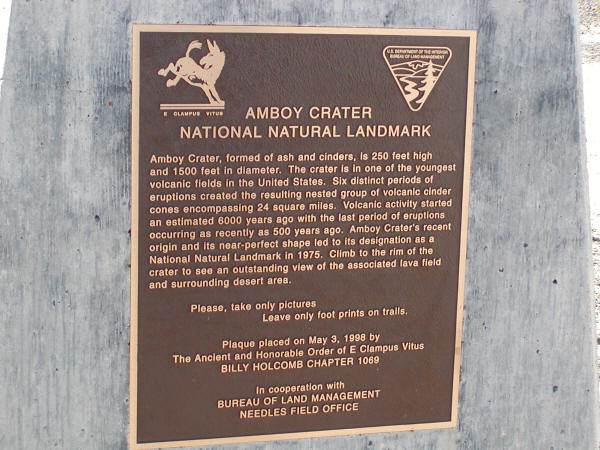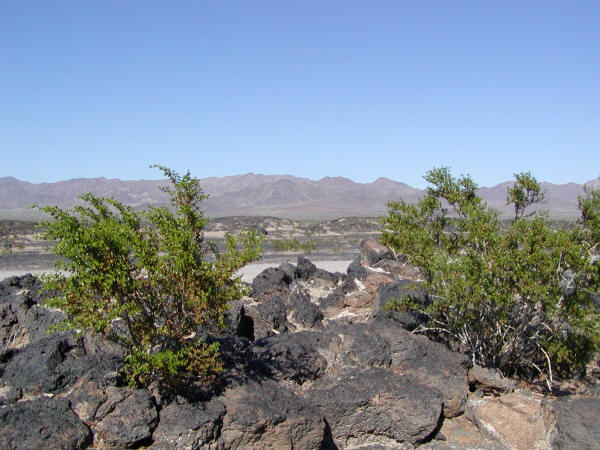 Close this window to return to Lucerne Valley Website

Frank Rodrigue